OUR HEALTHCARE PROVIDERS
MARY LEE BECK
Nurse Practitioner
Mary Lee Beck has been in nursing for over 15 years. She received her family nurse practitioner certificate after completing her Master of Science in nursing at the University of North Dakota. Additionally, she recently attended Maryville University and graduated with her post-master's degree as a psych/mental health nurse practitioner. 
Mary Lee is an experienced and dedicated family nurse practitioner as a primary care provider, with expanded education in mental health. She is committed to delivering high-quality care to individuals of all ages, from the very young to the very old. 
For several years Mary Lee lectured and promoted the use of essential oils and other complementary therapies and authored the book, "Mary Lee's Natural Health and Beauty."
Mary Lee enjoys spending time with her family, gardening, fishing, and hiking with her beloved dogs.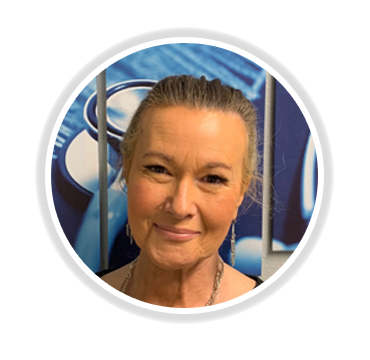 WHAT PATIENTS SAY?
Patient satisfaction is Mary Lee Beck's top priority. Every patient seen by Nurse Mary is invited to a post-visit survey and to share a review. We are pleased to have a total of 15 reviews with an average rating of 5 stars.
– JEANETTE
Dec. 22, 2020
– SHIRLEY
Dec 19, 2020
– MARGARET
Dec 18, 2020
– LEAH
Dec 16, 2020
– PAUL
Dec 9, 2020
– MARGARET
Dec 4, 2020
– AMANDA
Nov 26, 2020
– KRISTI
Nov 20, 2020
– MONA
Nov 19, 2020
– JACOB
Nov 19, 2020
– TERRY
Nov 7, 2020
– JACKSON
Nov 5, 2020
– MELISSA
Oct 23, 2020
– MELISSA
Sep 11, 2020
– JAMIE
Aug 14, 2020